The Number Of Credits Needed To Unlock Star Wars Battlefront 2 Heroes Has Been Reduced By 75%
The fans have been heard.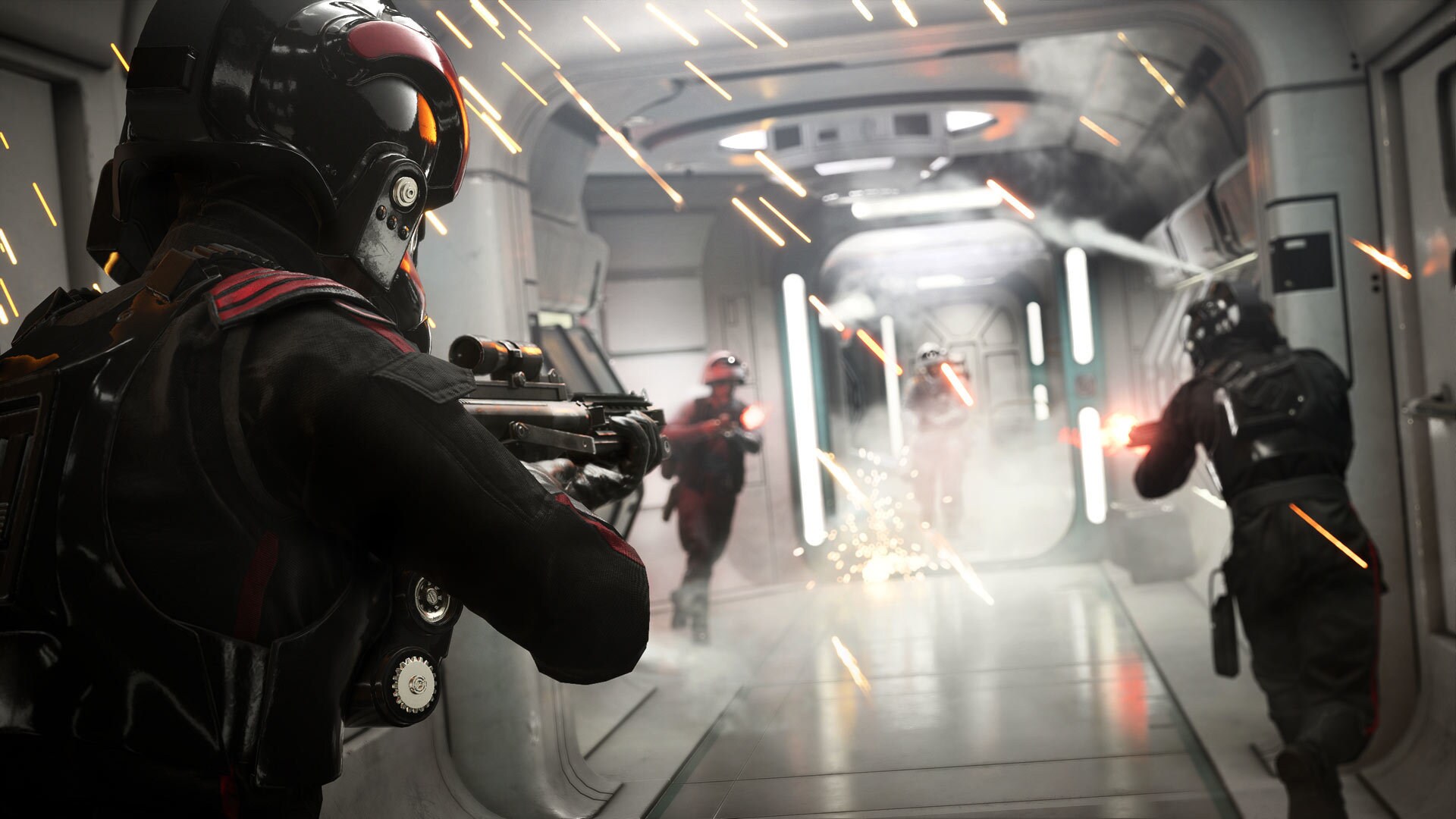 If you've been following Star Wars Battlefront 2, you may have seen that EA and DICE have been receiving a lot of criticism for pushing microtransactions in the upcoming sequel to their 2015 entry. You'll be pleased to hear that DICE has announced a change to the credit cost of unlocking heroes.
Those who have gotten into the game earlier due to EA Access / Origin Access have found out that unlocking the best heroes, namely Darth Vader and Luke Skywalker, cost an eye watering 60,000 credits. How long does it take to earn that many smackeroonies? Roughly 40 hours... yikes.
Naturally, fans weren't particularly chuffed about this; the backlash was so strong that a response from an EA representative on Reddit to a query about these prices is now the most downvoted Reddit comment in history. There is some good news however, DICE has reduced the credit price of the heroes. It's always great when developers & publishers listen to their fan base :)
DICE executive producer John Wasilczyk has spoken about this backlash and the company's response to it. "There's been a lot of discussion around the amount of in-game credits (and time) it takes to unlock some of our heroes, especially Luke Skywalker and Darth Vader. Unlocking a hero is a great accomplishment in the game, something we want players to have fun earning. We used data from the beta to help set those levels, but it's clear that more changes were needed".
Here are the new figures for each hero: "Luke Skywalker and Darth Vader will now be available for 15,000 credits, Emperor Palpatine, Chewbacca, and Leia Organa for 10,000 credits, and Iden at 5,000 credits".
This change will be live today, however it's unclear as to if the players who have already forked out for their expensive heroes will be compensated in any way.
DICE promised that its crafting system would be changed between the beta and launch, however unfortunately the game launched in a state where players felt forced into paying for microtransactions.
That's all well and good, however another change has been made, and you might not like this one as much. Stevivor has tweeted confirmation that the final reward for completing the campaign has also been reduced. So while the heroes are cheaper are buy, you're still going to have to grind and grind if you're wanting a complete set.
Originally, players were given 20,000 credits for completing the campaign but now this is no longer the case. Since the cost of heroes has reduced by 75%, as has the reward as now we're only getting 5,000. Understandable but it still stings :(
What do you think of all this? As always, let us know your thoughts below!
---
---
Tags: PS4, Xbox-One, PC
---
Written by Megan Parker Posted Has 12 Comments